OHIO GUN COLLECTORS ASSOCIATION AWARD WINNING

DISPLAY

THE ANNUAL MAY DISPLAY SHOW OF THE O.G.C.A. FEATURED THE   THEME "GUNS OF THE WAGONS WEST" 

       OUR DISPLAY, "SPORTSMANS DEPOT, J.P. LOWER, DENVER, COLORADO" EARNED THE FOLLOWING AWARDS:

BEST THEME DISPLAY

FIRST PLACE MOST EDUCATIONAL

SECOND PLACE JUDGES CHOICE

MY THANKS TO ALL WHO VOTED FOR MY DISPLAY AND THE WONDERFUL RESPONSE TO THE COLLECTION.  ALSO, TO THE TIRELESS WORK OF ALL THE O.G.C.A. OFFICERS AND VOLUNTEERS THAT MADE THE SHOW  AND ALL THE OTHER GREAT DISPLAYS POSSIBLE.   I KNOW J.P. IS SMILING SOMEWHERE!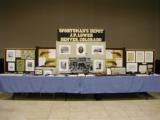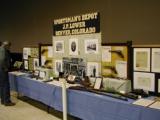 CLICK THE PICTURE TO ENLARGE IT

I'm pleased to state that this display earned a judges choice award in Denver this spring. (2007) Thanks JP!