THE CUSTER COLT

STORY

The Prototype

as built by Colt and this shop.

Collectors have long hoped that Colt Firearms would reintroduce an accurately detailed Single Action that had all the characteristics of the guns manufactured in the 1870s.  We did a little work with them 15 years ago, producing two prototypes.

These guns were displayed at End Of Trail in 1998 and 1999 in the Colt tent, where they created much excitement.  A third and final prototype was produced with them which letters with all the military features.   It's the first Ainsworth inspected cavalry to leave the factory in over  135 years! 

Perhaps with enough prodding from interested shooters and collectors, Colt will decide to put it into production.  Give them a call at 1-800-962-2658 if  you're interested, Business development department, or sign the guest book below and I'll forward the information to the right persons at Colt Manufacturing.

Dave Lanara Restoration

KidColt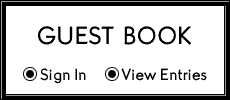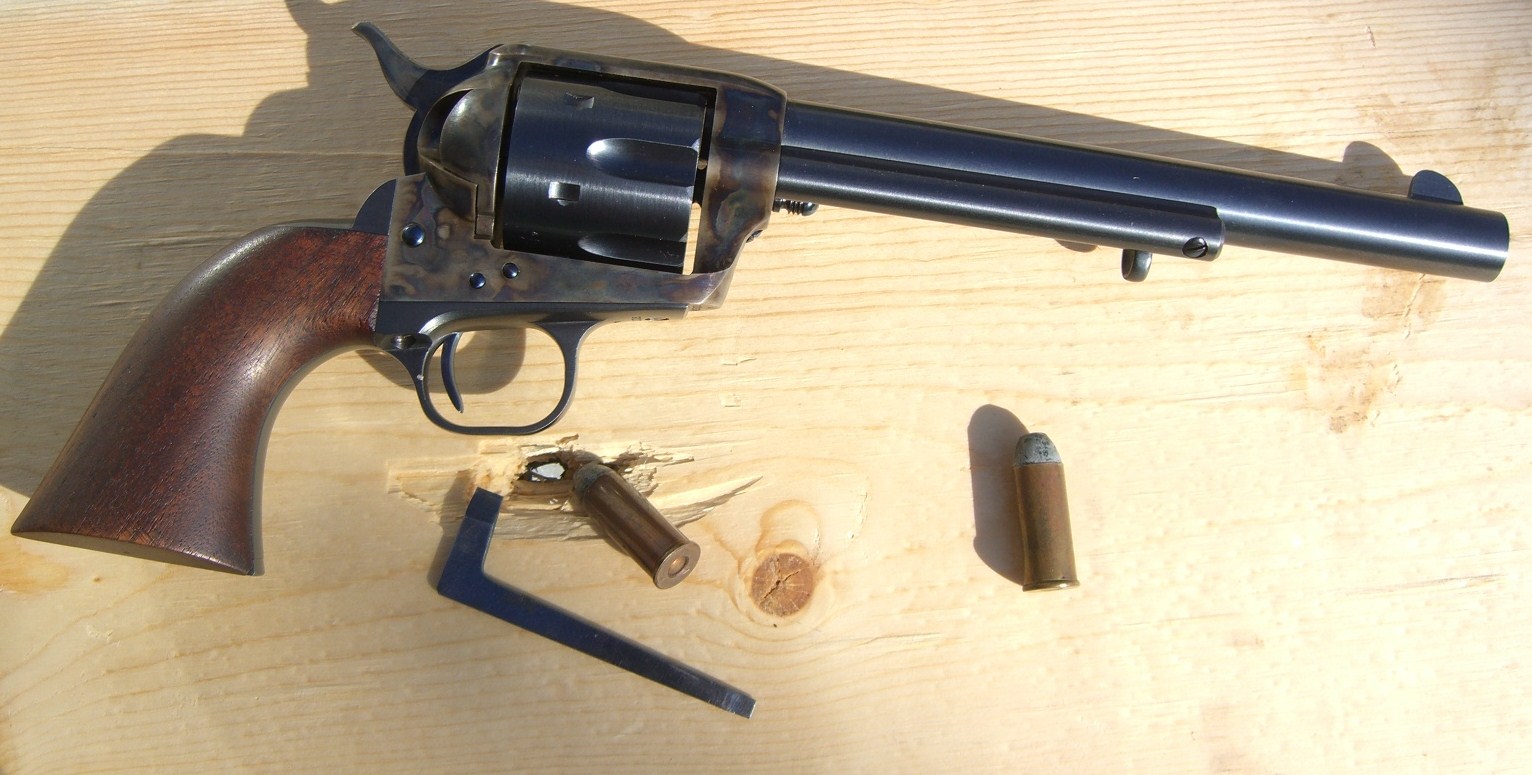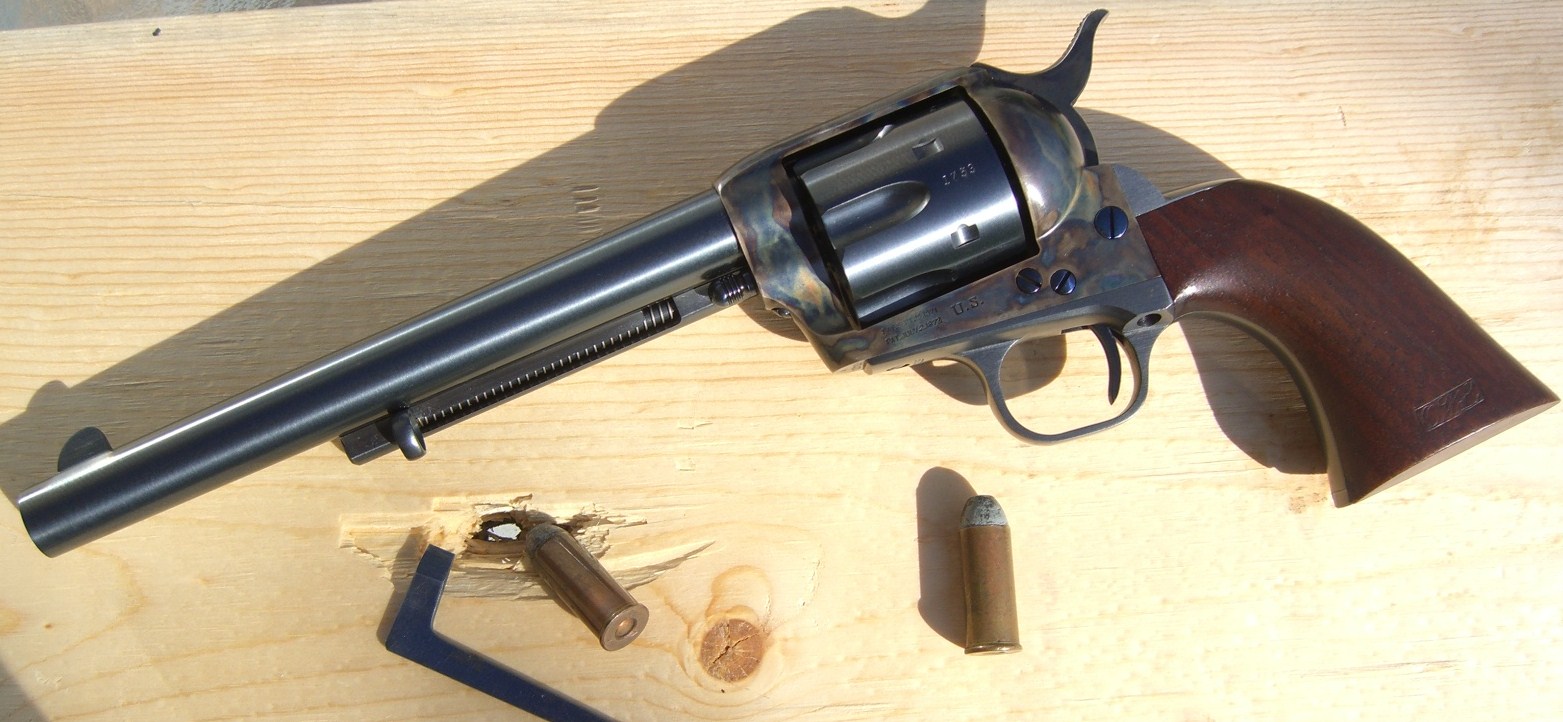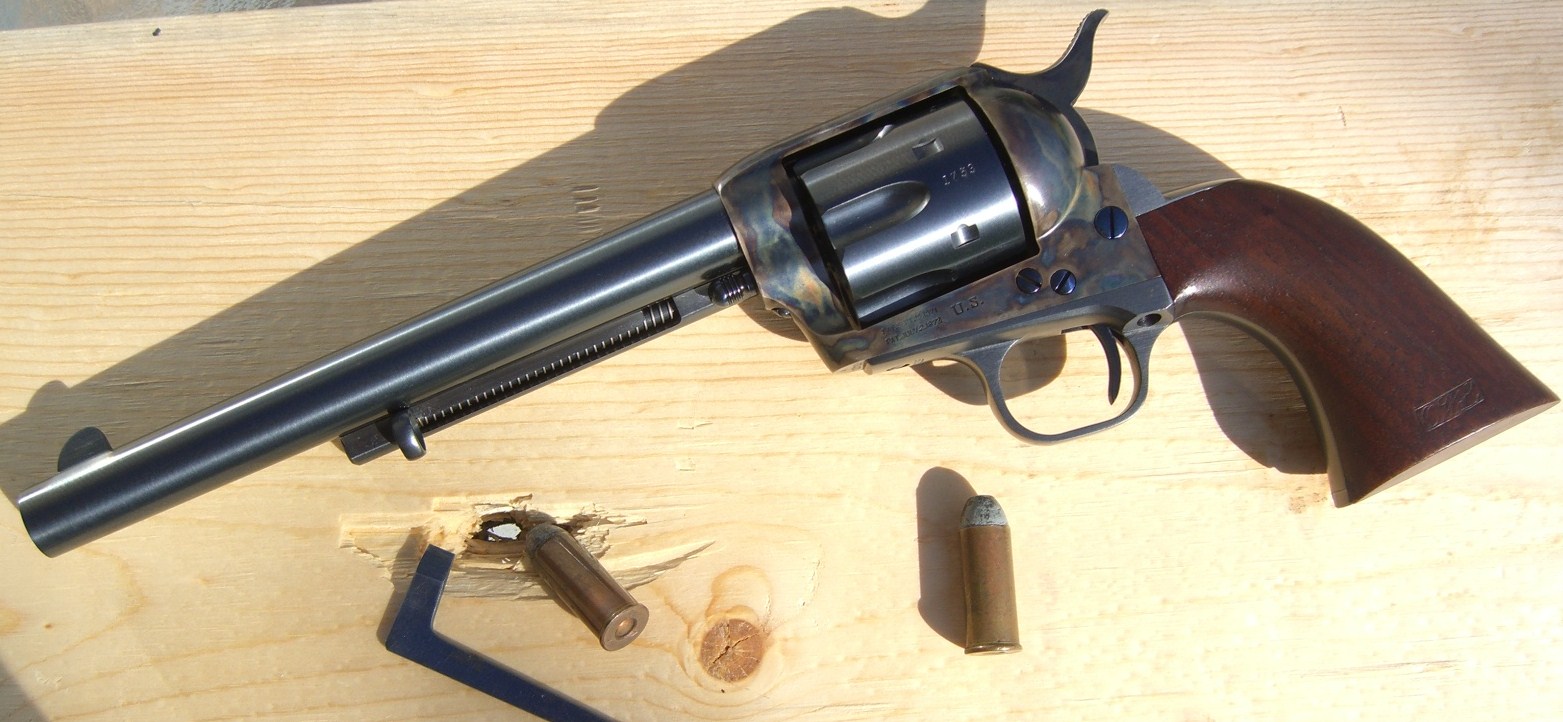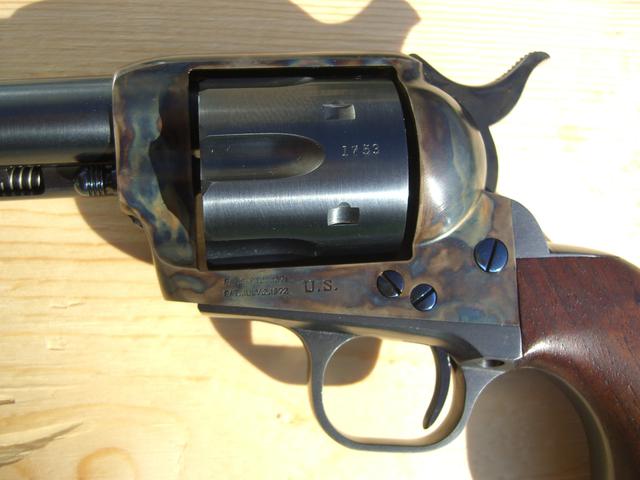 If you would like your current third or fourth gen Colt BLACKPOWDER FRAME gun converted to the Custer version, please call.  Prices range from $1,800 to $2,500 depending upon parts utilized.  Please call for details and options at 330-952-0031.